Betty always listened. She never
talked about herself or her problems,
she was always there to listen! She
listened as a friend, she listened as a
neighbor.


She left us too soon. I always told
her that her coffee was so good, but
now I know it was cause she was
listening!


Betty Lou Myres, age 59 of Rollin
Township, died at her home on
June 30, 2000. She was born on
Nov. 8, 1940 in Gladwin, Michigan
to Chuck and Lula (Good) Kittle.


~~~~~~~~~~~~~~~~~~~~~
Betty married Richard J. Myres
on June 13, 1959 in Addison, and
he survives. She was raised in
Gladwin, then the Addison area,
then in Rollin Township. Betty
graduated from Addison High
School in 1959.


~~~~~~~~~~~~~~~~~~~~~
Surviving besides her husband are
two daughters, Mrs. William
(Connie) Kraus of Addison and
Cindy Doucette of Waldron;
one son, Steven J. Myres of
Hudson; eight grandchildren; one
sister, Susan Morford of Manitou
Beach; three brothers, Roy Kittle
of Jerome, Don Kittle of Jonesville,
and Dan Kittle of Hudson. She was
preceded in death by her father.


~~~~~~~~~~~~~~~~~~~~~
She was buried in the Northlawn
Cemetery in North Adams, Michigan
on July 5, 2000.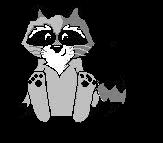 This site was created and is managed by
Billy The Kid
July 12, 2000